MCK SPODEK
international congress centre
City: KATOWICE
Street: KORFANTEGO 35
Katowice is one of the largest cities in Poland.
The place of the event is located in the very center of the city. There are many hotels of various standards in the area, dozens of restaurants, shops, shopping malls etc.



By airplane:

Katowice KTW - 30 min distance (uber or bus)
cracow KRK - 40 min distance (uber or bus)
Warsaw chopin airport waw - 150 min distance (best by train)


By train:



The main train station (katowice) is a 5-minute walk from the event venue.



if you face any difficulties finding travel information or need any support do not hesitate to contact us on instagram.
Hotel Diament katowice ***
1 min walking distance from the event
novotel katowice ****
7 min walking distance from the event
available at the bottom of the page
This is a simple event registration website. To browse our content go directly to our social media platforms and find out what we do.
remember to Follow us!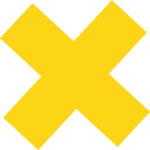 znalazłeś się na stronie rejestracyjnej na wydarzenie. Aby dowiedzieć się co robimy, obejrzeć zdjęcia i video przejdź na nasze platformy social media.
Pamiętaj aby nas obserwować!
we kindly inform that shown above statistics are not updated automatically and may vary from actual store stock levels
informujemy, że powyższe liczby nie są aktualizowane automatycznie i mogą różnic się od aktualnego stanu magazynu
To sign up, fill out the form below and go to the payment. You may pay upfront or choose instalments.

Aby  zapisać się na wydarzenie wypełnij poniższy formularz i przejdź do płatności. Możesz zapłacić z góry lub wybrać opcję na raty.